See all of our Deals and Offers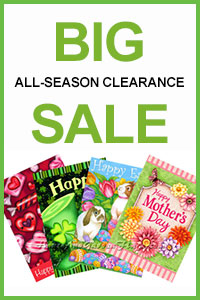 Big all-season Clearance Sale going on now!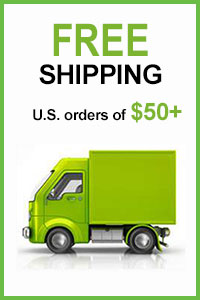 FREE SHIPPING OFFER!
Free shipping of United States orders totaling $50 and up. Some products do not qualify due to shipping weight and box sizes and are stated on those product pages. Other restrictions may also apply.
All shipping is Best Rate and at the discretion of HouseAndGardenFlags.com. Every effort is made to choose the quickest delivery possible within the necessary parameters.
You can pool your order with friends, family and neighbors to take advantage of this offer! However, all items must ship to the same address.
Oversized packages or orders that require more than one box may not qualify for the Free Shipping offer and may incur additional charges. "Oversized" means any package that qualifies for and results in additional fees by UPS, FedEx and USPS, also known as "balloon rate," "Dimensional Weight," or "Over Maximum Limits Charge."
Orders that need to ship other than from the HouseAndGardenFlags.com main office may also not qualify, depending on the resulting shipping fee.
All items must be shipped to the same address.
Rush shipping, requesting a faster shipping method, different shipping method than UPS Ground or Priority Mail, or different shipping method than selected by HouseAndGardenFlags.com may not qualify.
Excludes shipping outside of the United States and certain areas in Alaska, Hawaii and Puerto Rico or certain remote or rural areas in Continental United States. See additional information below.
If items are out of stock here but in stock at the supplier and you need the other items shipped separately, none or only one of the shipments may qualify for free shipping. If a new item is either labeled pre-order or is not yet available and needs to ship separately, it will not qualify for free shipping.
Any other exclusions or requirements may apply at the discretion of HouseAndGardenFlags.com and are determined on a case by case basis.
This offer subject to change without notice.