What Is A "Reversible" Flag?
I have received so many questions about the difference between Regular Flags and Reversible Flags that I have decided to address it in more detail.
The most important thing to know is that all flags from HouseAndGardenFlags.com are printed on both sides.
Reversible Flags: Those indicated as Reversible Flags read correctly on both sides and will be exactly the same on both side.  The manufacturers started doing this so that flags that contained writing or words would read correctly on both sides: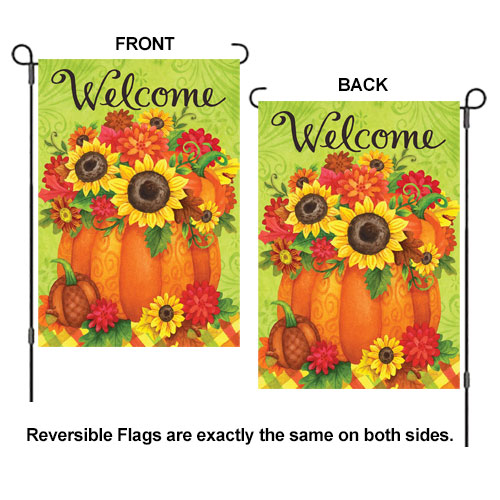 Standard Flags: Except where noted as Reversible, Standard Flag designs are backwards on the back of the flag. They usually do not include any words or writing: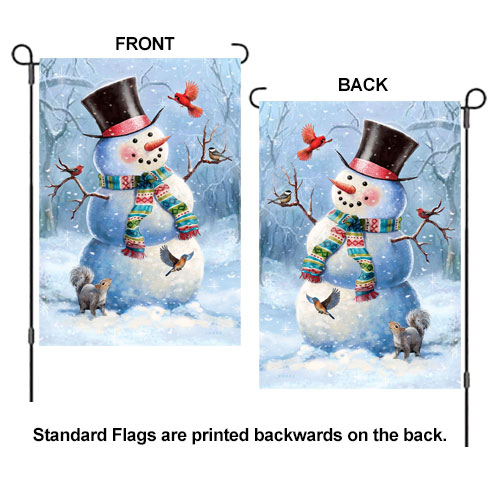 Not all flag manufacturers make Reversible Flags. The main two companies that I deal with began doing this about five years ago.